Mobile digitization of cultural assets
Catastrophes like the burning of the roof structure of Notre Dame focus the public's attention on the significance of our cultural heritage. Books and inscriptions have long had document scanners to immortalize them in two dimensions. But how do you digitize a globe?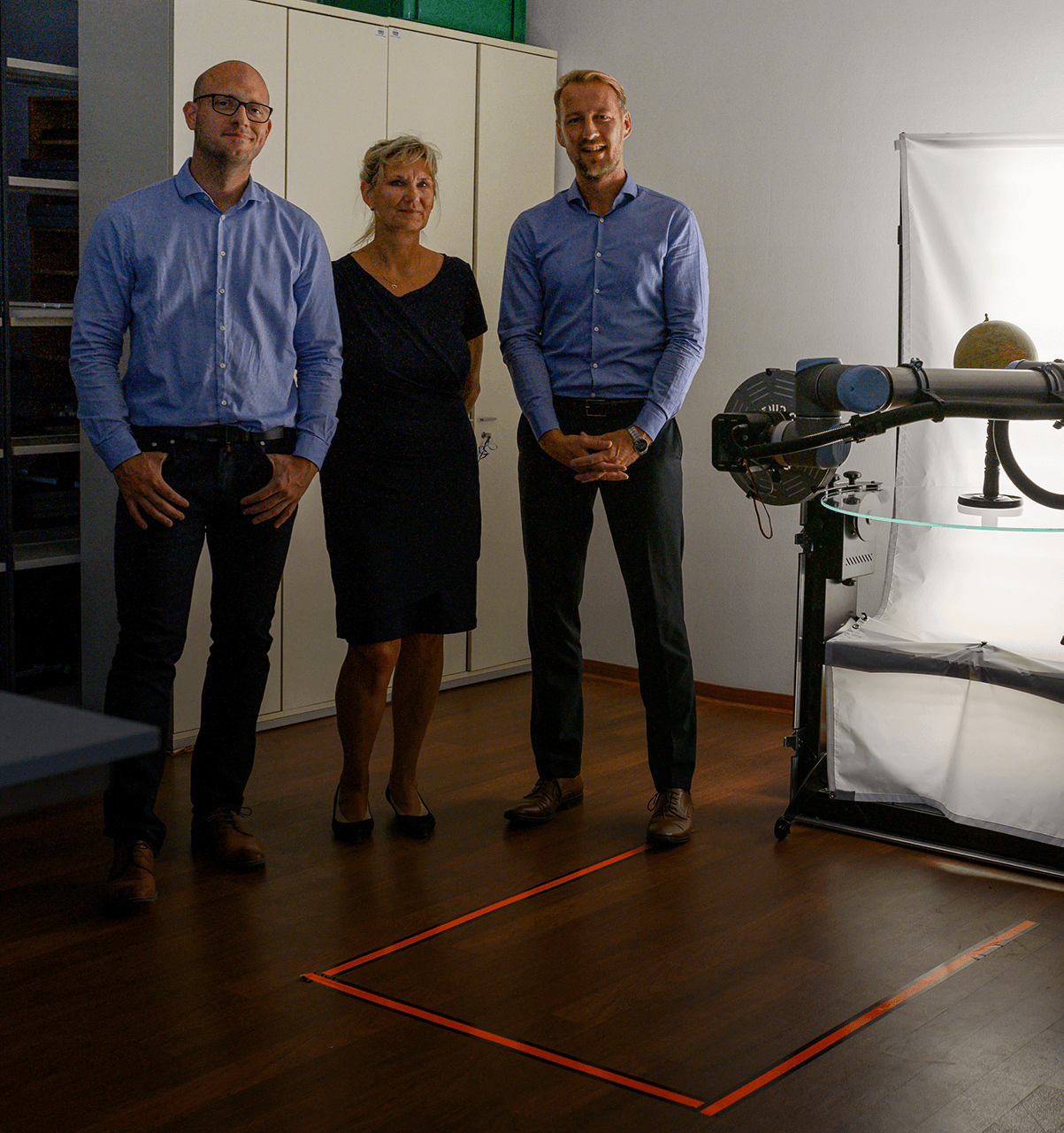 Researchers at Friedrich Schiller University and the Thuringia University and State Library have been pursuing this question as part of the EFRE innovation project "cultur3D". In order to digitize globes from cultural institutions of Thuringia into 3D, they are seeking assistance from the Fraunhofer Institute for Computer Graphics Research IGD. The CultArm3D-P scanning arm developed by the institute is fully automatic and digitizes both geometry and texture, making the virtual globe not only round, but also presenting continents and borders faithfully at resolutions up to 20 µm. The objects currently can have a diameter of up to 50 cm and a height of up to 80 cm -- the arm circles around them automatically. Combined with a rotating glass table, the globe is optimally positioned, also allowing images to be taken of the underside of the object.
On July 3, the robotic arm, which is already in the pre-production stage, was presented to the public in Jena. Before the Thuringian state chancellery, represented by Antje Jakob and the acting library director, Michael Lözer, an impressive demonstration was held, showing the extent to which fully automated 3D digitization can spur the conservation of cultural assets. Another advantage of the CultArm3D-P is its mobility: In just a few steps, it is packed up and can be set back up at another location. This makes it interesting not only to large institutions but also to smaller museums that cannot afford their own digitization centers and so far have had to transport their valuable artifacts over long distances.
About CultLab3D
The CultArm3D-P is part of CultLab3D, a project focusing on the development of innovative 3D scanning technologies that are readily combinable with each other. They are designed for objects of different sizes and automatically scan geometry, texture and optical material properties for a faithful reproduction down to the micrometer.
Their range of applications comprises solutions for industry, construction, healthcare and creative industries. 3D data can be used for quality assurance, reconstruction or reverse engineering. They can also support the digital documentation, presentation and preservation of cultural assets. CultLab3D contains years of experience in the faithful digitization of artifacts and building-like structures.
CultLab3D is the research lab of the Cultural Heritage Digitization Competence Center at the Fraunhofer Institute for Computer Graphics Research IGD. With funding from the Fraunhofer-Gesellschaft and the Federal Ministry for Economic Affairs and Energy, the world's first 3D scanning pipeline for highly efficient mass 3D digitization was produced. The 3D technologies developed in this project are being continuously optimized for a broad range of applications, from capture to visualization, to reproduction through 3D printing.