Arjan Kuijper re-elected Secretary of the Executive Committee of the IAPR
The IAPR (International Association for Pattern Recognition) is a worldwide association of non-profit and scientific organizations broadly concerned with pattern recognition, computer vision (CV) and image processing.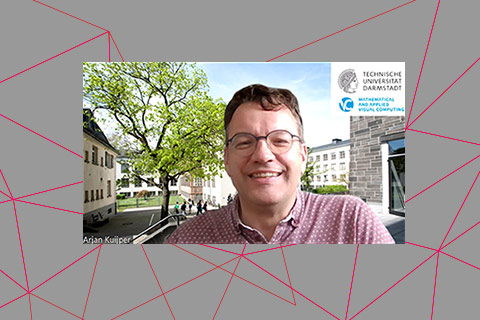 The election was held virtually on Thursday, January 14, 2021 at the 25th International Conference on Pattern Recognition (ICPR) this year. The IAPR board meeting, attended by 65 delegates from 50 national organizations, elected the IAPR board for 2020-2022. The ICPR (International Conference on Pattern Recognition) is an international forum for discussions on recent advances in pattern recognition, machine learning, and computer vision, as well as applications of these technologies in various fields.
The new Executive Committee thus consists of:
President, Dan Lopresti, Lehigh University, USA
Past President, Apostolos Antonacopoulos
First Vice President, Lale Akarun, Boğaziçi University, Turkey
Second Vice president, Terence Sim, National University of Singapore
Treasurer, Robert Fisher, University of Edinburgh, UK
Secretary, Arjan Kuijper, Fraunhofer IGD, Germany
Fraunhofer IGD also presented the following paper at the HCAU 2020 - The First International Workshop on Deep Learning for Human-Centric Activity Understanding:
Generalization of Fitness Exercise Recognition from Doppler Measurements by Domain-Adaption and Few-Shot Learning.
Biying Fu; Naser Damer; Florian Kirchbuchner; Arjan Kuijper