Fraunhofer Initiative for Biogenic Value Creation and Smart Farming at MeLa 2023
Hi-tech from seed to harvest
Digitalization is now even making inroads into the cowshed. The purpose behind this move is to ensure animal welfare and the sustainable production of food and renewable raw materials. The Fraunhofer Institute for Large Structures in Production Engineering IGP and the Fraunhofer Institute for Computer Graphics Research IGD will be showcasing their latest developments in this specialized field at MeLa 2023. This will be the first time that the two Rostock research institutes have exhibited at this particular agricultural trade show. They will be presenting the results of their work at the "Campus Wissenschaft" stand which will be jointly run with partners from other scientific institutions. One of the experiences laid on for visitors will be a virtual tour of a cowshed, using VR glasses to monitor the health and welfare of the animals kept there.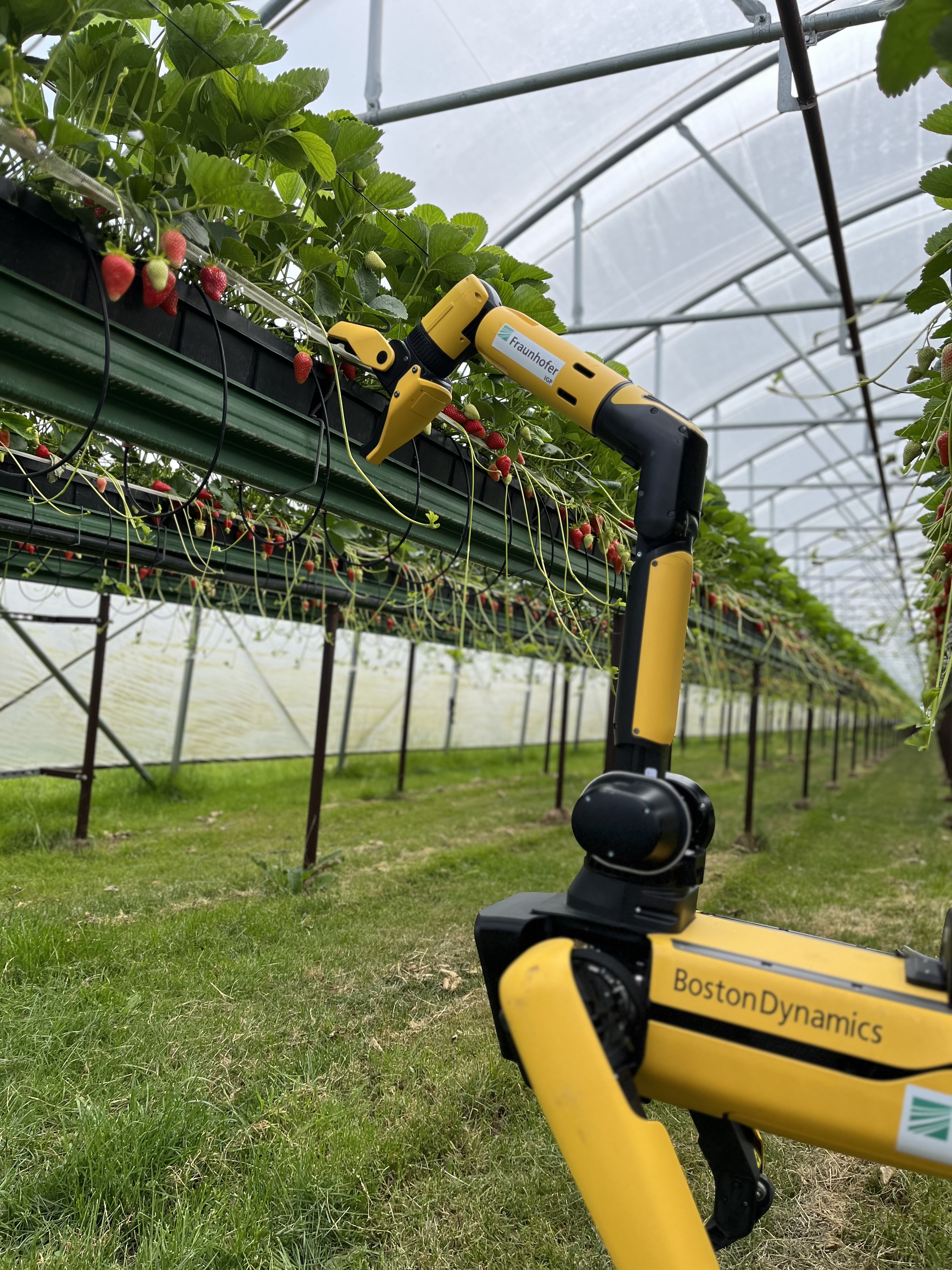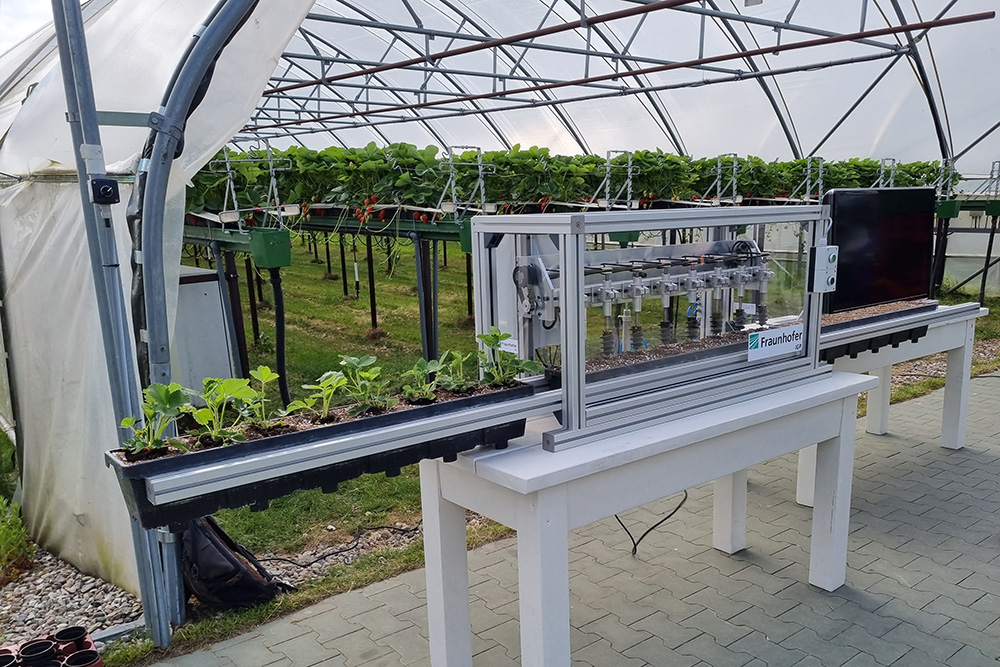 Initiative for the agriculture of the future
But what do data processing and mechanical engineering have to do with each other? And, more to the point, what can they jointly contribute to the agricultural sector? Fraunhofer IGD develops solutions for optimizing the cultivation of fields and of animal husbandry. In the process, large volumes of images and data are captured and analyzed. Fraunhofer IGP uses the results to find practical agricultural solutions which it supplements with technologies such as robotics, sensor systems and automation.
The Rostock-based researchers are part of the interdisciplinary Fraunhofer initiative for Biogenic Value Creation and Smart Farming, which aims to develop innovative and sustainable technologies for the agricultural industry of the future. Smart farming makes use of modern information and communication technologies, for example field robots and drones for spraying crops and spreading fertilizers, as well as a variety of sensor systems and networked devices. The initiative focuses on the entire biogenic value chain, from seed to harvest. Examples of current practice include the monitoring of dairy cows, robot-assisted planting of strawberry plants and the automated gauging of fruit quality. Biogenic value creation covers the production of food through to its ultimate utilization as either a foodstuff or a renewable raw material.
The research initiative has now been running for the past twelve months. Five Fraunhofer institutes are involved - the two in Rostock and three others in Bavaria. There, the focus is mainly on special X-ray and sensor technology, but also on food production. "All are contributing their respective research expertise," says Steffen Dryba, Head of Department at Fraunhofer IGP.
The project is funded by the German Federal Ministry of Education and Research (BMBF) and the German federal states of Mecklenburg-Western Pomerania and Bavaria. The Fraunhofer-Gesellschaft has established a worldwide reputation for applied research with a high degree of practical relevance. "The initiative comes with considerable startup funding," adds Dryba. "It serves to build up know-how, research resources and infrastructure for the agricultural market in the long term."
More practice partners sought
Beneficiaries of this research may include farmers and agricultural machinery manufacturers, as well as established companies and startups looking to enter the field of data processing. "Our initiative has relevance for the entire industry," adds Dr. Philipp Wree, Department Lead at Fraunhofer IGD. "It is clear that the sector needs to further automate and digitalize, but many agricultural companies don't have the resources and in-house expertise. In addition to supporting local companies, we want to support potential business startups and relocations." Biodiversity, sustainability and animal welfare play a major role here.
Various partners operating in the agricultural sector practical are already playing their part in the initiative. The intention is to create a broad network that also includes representation from the industry. Additional partners are always welcome. "As research institutes, we offer the opportunity for companies to put their ideas for digitalization into practice," stresses Dr. Wree. "The initiative creates a central point of contact for a holistic approach to the issues at hand."