Ambient intelligence – tomorrow's research today
Lectures do not always need to be dry: To close its "Ambient Intelligence" event, the Interactive Graphics Systems Group at TU Darmstadt gave students the chance to present their projects. The small groups worked with their advisers over the semester to develop a wide range of applications that brought to the fore man-machine interaction in intelligent environments.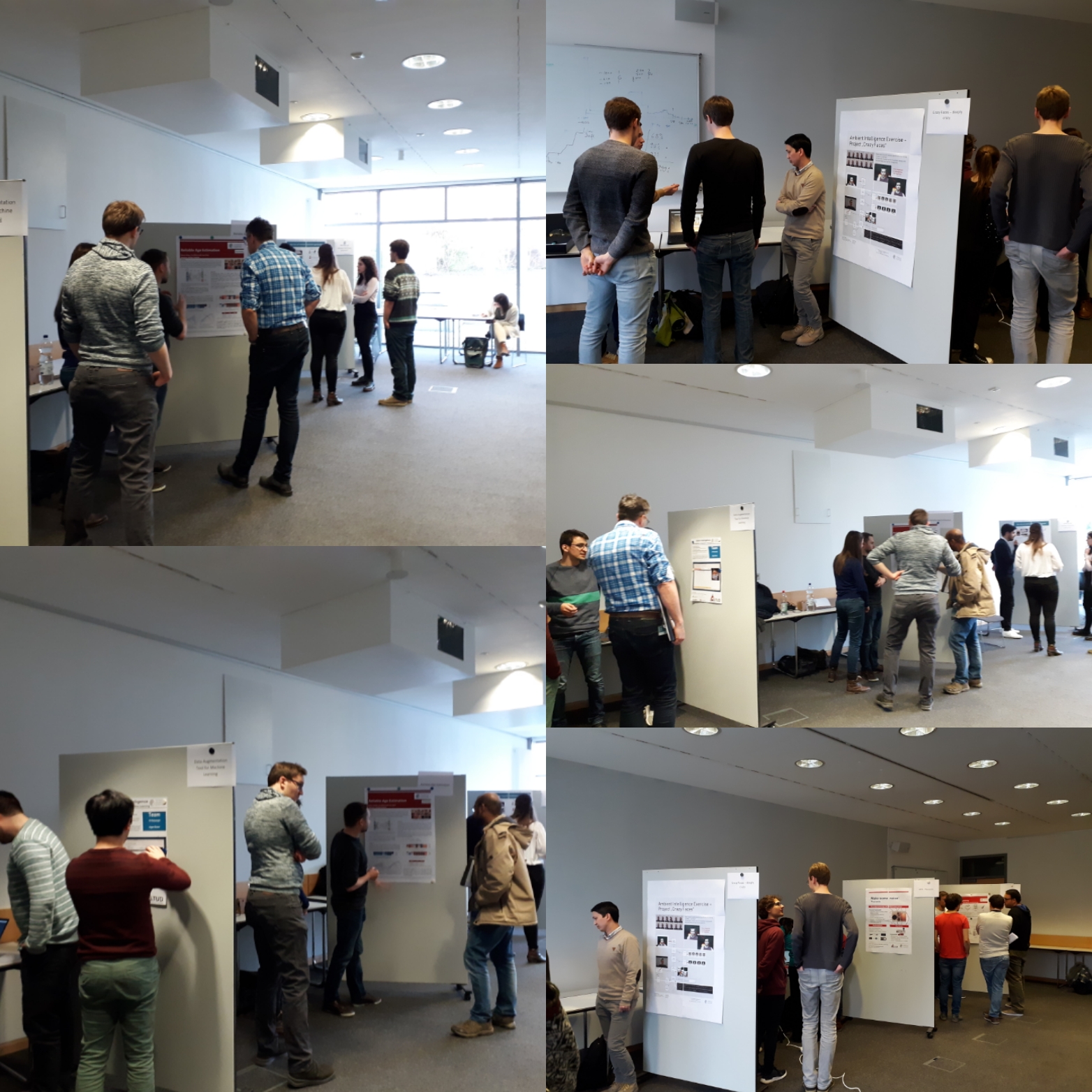 One lecture, six projects
Perplexing problems have given rise to astonishing solutions: Did you know that your sitting position is highly individual? The project "Who's Been in My Seat?" can use sensors in a chair cushion to identify you.
The sound of a theremin can take you to another world. This fascinating instrument, which works without contact, is now even more sophisticated: One team built an "MP3 theremin" that can play MP3 files through the speaker.
Fitness armbands have become a part of everyday life, but anyone who exercises a lot also needs to maintain a balanced diet. "Smart Cooking" analyzes the data from your smartwatch with regard to how much effort you put into cooking. Whether cutting, stirring or lazing about--your watch now knows how much care you are putting into what you are doing.
Another team tackled a problem over which biometrics experts and supporters of personalized advertising the world over have been ruminating: How old is the person in my camera and what is their gender? The group used vivid graphics to show how far research has come--the machines are better at identifying gender than age.
Another biometrics problem is identifying people in unfavorable conditions. This can mean poor lighting or headwear--it can also mean crazy faces: People who do not want to be identified can drive the system crazy by contorting their facial features. One team researched ways to use machine learning to make the cameras familiar with rather unusual facial expressions.
A classical area of AmI research, machine learning, was the focus of the last group. The algorithms often lack the visual material from which to learn. This means an application is needed that can augment the images itself. The program contains various options, such as gradual distortion, blurring and noise, to customize the available material.
The winning team
On February 6, the closing presentation was held at Fraunhofer IGD, whose researchers work closely with the Interactive Graphics Systems Group. Fraunhofer IGD also provided the team of advisers that evaluated the presentations. The jury voted for the project "Reliable Age Estimation", which just won out over "Smart Cooking". Congratulations!