Max Limper wins Hugo Geiger Prize
The long nights have paid off: For his research on 3D data processing, Max Limper has not only come away with a doctorate and a successful spinoff, he has now also won first prize in the Hugo Geiger Prize. Congratulations!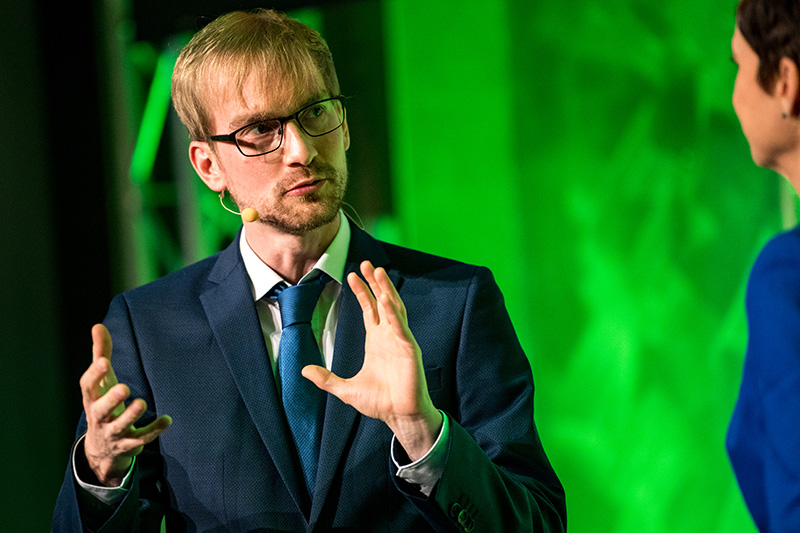 No one likes loading times. Like online stores wanting to present their goods as three-dimensional models: Experience shows customers only tolerate brief loading times before they scroll on. Or Max Limper: He has developed a fully automated processing pipeline for optimizing 3D data that makes it possible for 3D models to be displayed online in record time. For his streaming process, "POP buffers", and his new data standard, "SRC", both of which were presented in his dissertation, Limper not only earned a well-deserved doctorate, but also impressed the jury of the Hugo Geiger Prize and won first prize! Bavarian State Minister of Economic Affairs, Regional Development and Energy Hubert Aiwanger presented the award on February 26 in Munich.
We congratulate our former colleague and deputy department head, who did not turn his back on Fraunhofer IGD after graduation: The software by Limper's spinoff company founded in 2018, the Darmstadt Graphics Group (DGG), has been under continued development under the name RapidCompact (formerly instantUV), and is being successfully used by licensees such as the Smithsonian Institution and the ZEISS to process 3D for online presentation. The new software also supports virtual reality (VR) and augmented reality (AR) applications. Limper's work in the area of standardization formed a milestone for the new gITF 2.0 data format, which has since gained such popularity that it is now supported in numerous popular everday applications such as Microsoft Office and on established web platforms such as Facebook.
About the Hugo Geiger Prize
The Hugo Geiger Prize is given by the Bavarian State Ministry of Economic Affairs, Regional Development and Energy to three outstanding doctoral theses. The works are selected on the basis of scientific quality, economic relevance, novelty and an interdisciplinary approach. The prize is named after former Bavarian Secretary of State Hugo Geiger, who was the patron of the inaugural assembly of the Fraunhofer-Gesellschaft on March 26, 1949. There are three prizes total, with first being €5,000, second €3,000 and third €2,000.