Personalized treatment of inflammatory bowel disease
Let us take a look into the future, perhaps two or three years from now: A 23-year-old patient consults his general practitioner—he is struggling with diarrhea and severe lower abdominal pain. After an initial examination, he is referred to a specialized center for inflammatory bowel disease.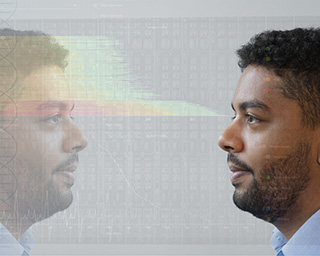 A variety of activities ensue, including a stool sample, endoscopy, blood analysis, and an ultrasound. A software tool is used to capture all data, and to compare them with those for other patients. Where are there similarities, and what conclusions can be drawn with regard to treating the individual patient? The doctor at the center is presented with a choice of visualized treatment paths, together with an assessment of the probability of success and of treatment cost. The physician then uses this information to make a decision.