CareCam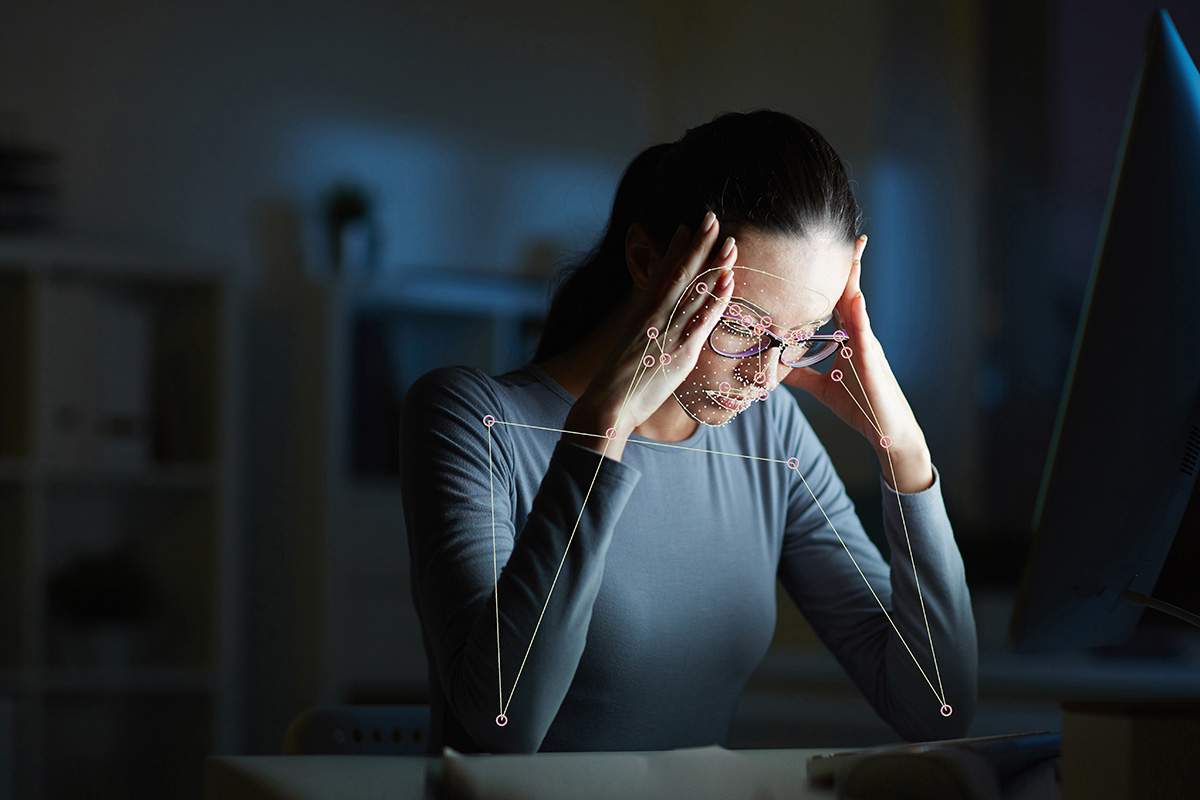 For many people, the working day consists of sitting, reading, and using their keyboard and mouse. The Covid-19 pandemic has only added to and intensified our screen time. IT expert Dimitri Kraft has often suffered from neck and backaches, even though he is just 31 years old. The doctoral candidate at Fraunhofer IGD decided to do something about it. He created CareCam, a software solution designed to ease the strain on himself and fellow digital workers.
Software suggests healthier work habits
Using the PC's or laptop's webcam, the software registers even the slightest movements: "Its facial recognition feature can, for example, detect even minimal variations in brightness not noticeable with the naked eye. It can use this information to calculate heart rates," explains Kraft. The system also counts how frequently the user blinks and provides timely prompts to help them avoid dry eyes. Furthermore, the technology monitors posture and facial expressions, which it then interprets—i.e., it recognizes emotions. "If the software senses you are feeling stressed, or your posture is poor, it provides helpful suggestions, such as stretching or taking a break to meditate." To achieve the best results, Kraft is collaborating closely with partners in physiotherapy and psychology.
Personal data are kept personal
CareCam data remain exclusively with the user and under their control. The information is only stored to enable observations over an extended period. There are existing products that perform similar functions, but they require more effort—they are stand-alone devices the user has to carry with them and recharge, etc. Kraft's solution, by contrast, makes use of the PC or laptop that people are going to be sitting in front of anyway. By harnessing artificial intelligence, the software "gets to know" the individual user better, and tailors its prompts accordingly. Depending on pilot tests and further development work, the software could be ready for a broader market in approximately two years' time. Employers will then be able to make CareCam available to staff members within the scope of their personal workplace health management plans.