A pioneering additive manufacturing solution: Cuttlefish:Eye
3D printing is set to replace the purely manual production of prosthetic eyes, heralding a revolution in this specialist field. This disruptive, ground-breaking 3D-printing technology has been developed by Fraunhofer IGD. It significantly accelerates the manufacture of prostheses, and entails faster, better and less invasive procedures. The first patients received their fully 3D-printed eyeballs in late 2021.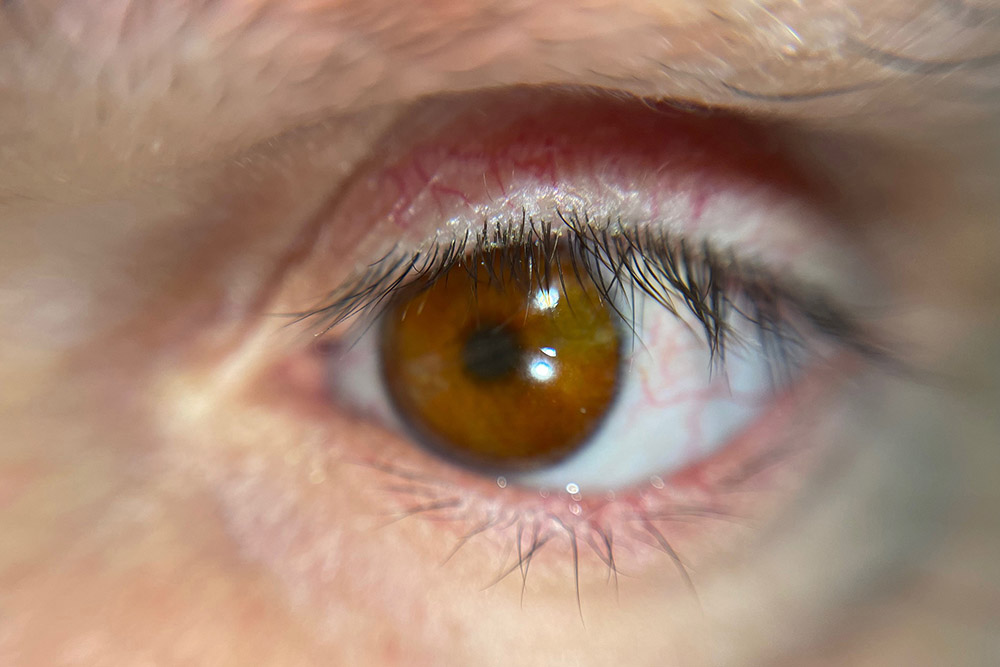 According to current estimates, around 8 million people—approximately 0.1 percent of the global population—require an artificial eye. Prosthetics are necessary whenever an eye needs to be surgically removed for health reasons, e.g., following a serious injury or as the result of a life-threatening disease, such as ocular cancer.
The first patient in the world to receive a 3D-printed eye
Fraunhofer IGD developed Cuttlefish:Eye in close collaboration with Ocupeye Ltd in Kenilworth and Moorfields Eye Hospital in London. Using a 3D scan of the eye socket and a color-calibrated photo of the healthy eye, this powerful software generates a highly accurate virtual model suitable for the 3D printing process. On November 25, 2021, Steve Verze became the first patient to receive a biomimic prosthesis made in this way. The attending physician, Professor Mandeep Sagoo, explains: "We are excited about the potential for this fully digital prosthetic eye. This has been a culmination of four years of development of sophisticated technology. It clearly has the potential to reduce waiting lists."
3D printing replaces a time-consuming manual process
The traditional approach, where ocularists make a mold of the patient's eye socket, has remained largely unchanged for decades. This invasive process can be unpleasant and painful, often necessitating a general anesthetic. It is an additional stressful experience for anyone who has had an eye removed, especially for children. The subsequent manufacture and painting by hand of the acrylic eye is slow and laborious, and patients have to wait several months before it can be fitted. A 3D-printed eye, by contrast, simply requires a scan of the socket that takes just seconds. The manufacturing process, too, is far faster. Moreover, a prosthetic eye made by 3D printing is not just available in a fraction of the time, it is also much more realistic. And this is all made possible by the algorithms of Cuttlefish:Eye® and Cuttlefish®.