Golden Globes 2020 - Our Cuttlefish software produced over 106,000 faces
We are speechless: Missing Link by LAIKA won the Golden Globe in the category "Best Animated Feature".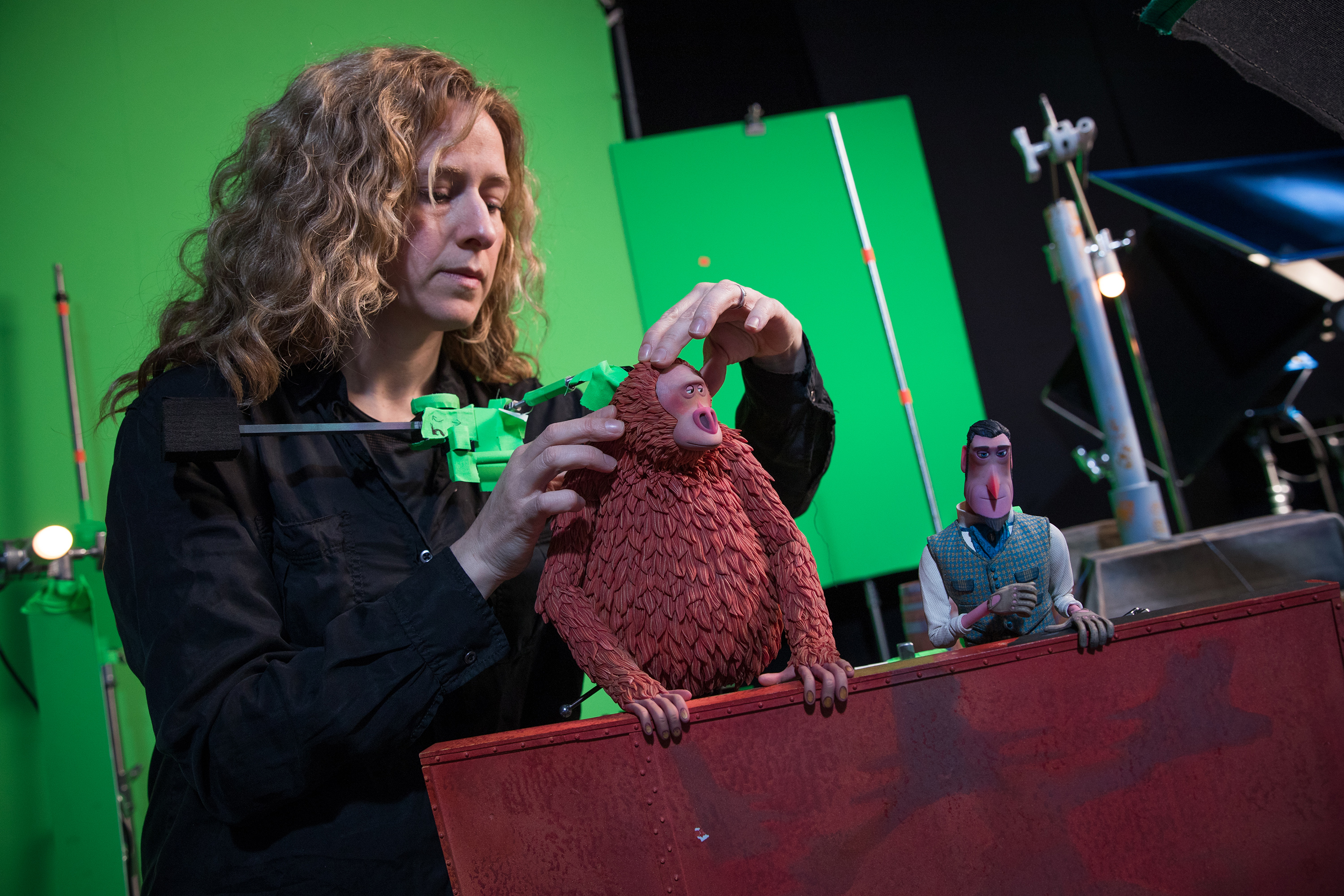 Every single facial expression in the movie was printed in 3D. We're talking of over 106,000 faces, by the way. The studio had previously created stop-motion films using 3D printers, but for Missing Link they used our 3D printer driver "Cuttlefish" for the first time. We are more than proud to have made a small contribution to this. Congratulations to LAIKA Studios and congratulations to Philipp Urban and his team of the "Competence Center 3D Printing Technology" at Fraunhofer IGD!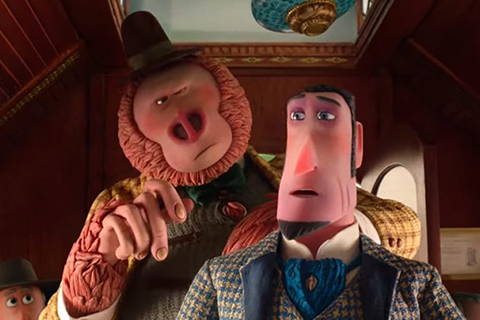 In April 2019, film fans could delight in LAIKA's new animated movie Missing Link—with witty dialogue and characters that are brought to life in remarkable detail. It is the US production company's fifth stop motion feature, and the first to make use of Stratasys J750 3D printer and Fraunhofer IGD's Cuttlefish 3D printer driver. Stop motion animation creates the illusion of movement by playing a series of still images in rapid sequence. To make Missing Link, elaborate and sophisticated puppets are moved in small increments. Photographs are taken after each of these changes—enabling the individual stills to be combined to form a complete motion picture. Twenty-four images translate into one second of film. To animate the puppet faces LAIKA printed over 106,000 highly detailed, color 3D printed faces, each with a slightly different expression.
The greatest challenge is that a huge variety of colors are used to create lifelike models—but each shade must correspond exactly to the one used in the previous frame. This is where Cuttlefish is truly in its element. Academy Award® nominee Brian McLean serves as LAIKA's Director of Rapid Prototype and has a long history of using 3D printers in stop motion. In fact, in 2016 he was awarded a Scientific and Engineering Oscar® plaque for pioneering the use of 3D printing in stop motion animation. "We have been using 3D printers for stop motion since LAIKA's first film Coraline. For our recent film Missing Link, we leveraged Fraunhofer IGD technologies and it afforded us unrivaled color consistency and geometric accuracy. By combining the Cuttlefish software with Stratasys J750 hardware we were able to create the most sophisticated color 3D printed faces ever produced."
Cuttlefish is a universal printer driver, meaning it can be employed for diverse 3D printing technologies. The driver makes it possible to simultaneously work with multiple printing materials. In addition, it enables the shapes, colors, and subtle color transitions of the original to be reproduced with high fidelity, and allows objects to be simulated onscreen prior to printing. In 2018, Fraunhofer IGD's developers overcame their latest hurdle: with Cuttlefish, it is now possible to print translucent, i.e., partially to fully transparent, materials. Moreover, the dispersion of light through the object and changes in hues and surface textures in accordance with incidental light can be taken into account.