U.S. movie relies on German 3D printing technology
The makers of the stop-motion film "Missing Link" rely on the 3D printer driver by German research institute Fraunhofer IGD for the production of its characters. The result can now be seen in theaters.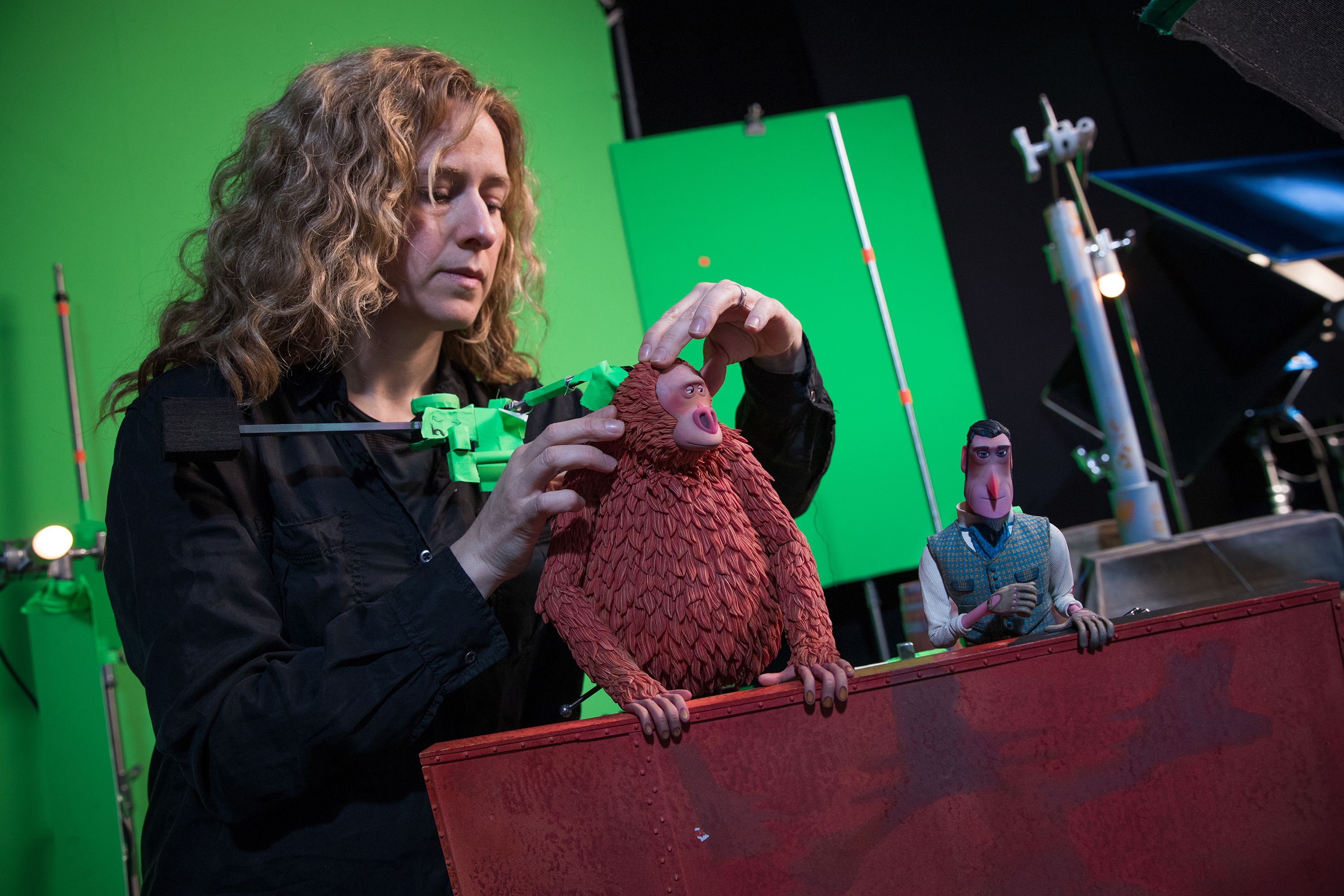 (Darmstadt) On May 30, "Missing Link", the latest animated film by LAIKA, will premiere in German theaters under the title "Mister Link". Christoph Maria Herbst, Bastian Pastewka and Collien Ulmen-Fernandes are lending their voices to the characters. For its production, the U.S. animation studio used the 3D printer driver Cuttlefish by the Fraunhofer Institute for Computer Graphics Research IGD for the first time ever. For a stop-motion film, thousands of minimally differing facial expressions are printed on the 3D printer for a single character. The greatest challenge is that every single tone in a printing must match the previous one exactly¾one of the jobs of the printer driver.

Precise 3D printing breathes life into stop-motion characters
In stop-motion animation, laboriously produced characters are moved in tiny increments. After each of these changes, pictures are taken so the individual stills can be compiled into a complete movie. By showing the stills in rapid succession, the illusion of motion is produced. In this manner, 24 images make up one second of film. To animate the expressions of the characters in "Missing Link", LAIKA produced over 106,000 highly detailed 3D-printed faces in full color. "We've been using 3D printers in stop-motion productions since 'Coraline', LAIKA's first movie," told Brian McLean, director of rapid prototyping. "For our current production, 'Missing Link', we used Fraunhofer IGD's technology because it has made it possible to achieve one-of-a-kind color consistency and geometric accuracy. By combining the Cuttlefish software with the Stratasys J750 hardware, we were able to create the most complex color 3D prints that have ever been produced."

About the Cuttlefish 3D printer driver
Fraunhofer IGD's software Cuttlefish is a universal printer driver, meaning it supports various 3D printing technologies. It makes it possible to work with numerous printing materials at the same time, precisely reproduce the geometry, colors and fine color transitions of the original, and simulate the printout on the screen in advance. Even translucencies¾partially or fully transparent materials¾can be printed. How an object diffuses light and how color and surface textures change depending on light exposure are taken into account. This kind of realistic 3D printing is used not only in the film industry but also in other fields, such as medicine, automotive engineering and for cultural uses. It is a manufacturing method that is becoming more and more important for producing prototypes, products of replicas.